John Dougherty, Esq.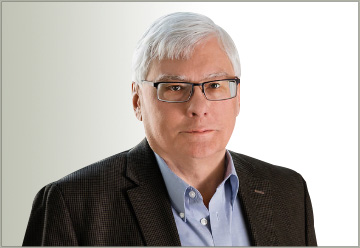 22 Reviews

John B. Dougherty is the founder of Dougherty Law Firm, LLC. John has more than 30 years experience with the practice of law in Colorado. Over the years, his practice has changed, but his practice has always involved representation of individuals in efforts to enforce the rights to payment against insurance carriers and other institutions.
John has also represented individuals and small businesses in an extensive array of real estate matters, business matters, including foreclosures, mechanics liens, breach of contract, business torts such as interference in contracts, interference with a prospective advantage, and abuse of process/miscue of the legal system. John has assisted clients under Limited Scope of Representation Agreements.
John has very significant experience in personal injury law. For many years, John's personal injury practice has been limited primarily to representing injured persons, in automobile collisions, motorcycle collisions, slip and falls and all types of cases where people are injured due to someone else's fault. He enjoys the challenge of representing individuals in a world that seems increasingly dominated by large corporations, insurance companies and other powerful institutions. He has literally represented many hundreds of injured persons in a variety of situations where the injury and resulting losses was not primarily their fault. John has literally obtained tens of millions of dollars in settlements and awards for his clients.
John worked his way through undergrad college, obtaining both a Bachelor's (graduating Magna cum laude) and Master's Degree in Business from the University of Scranton, Scranton PA. John was named Outstanding Graduate of the College of Business of the University of Scranton for his academic excellence and his service to the University. John also served as one of only three students in the University of Scranton Senate, which provided advice and service to the University's Board of Trustees.
While an undergraduate, John traveled throughout the USA competing and representing his university on the National Debate Tournament Circuit where he obtained numerous individual awards and was instrumental in various team awards. As a graduate student he assisted in the teaching of undergraduate classes in Argumentation and Debate Theory, and Logic and Rhetorical Analysis
John graduated from Notre Dame Law School where he received an award for his Moot Court Brief Writing. He also was Head Coach for three years of the University of Notre Dame Intercollegiate National Debate Team.
John began his legal career with a large regional Denver law firm where he learned at the hand of many of Denver's top lawyers, and participated in literally over 300 hearings, including both bench trials and jury trials. Additionally, John has experience in the appellate courts of the State of Colorado and in the United States Tenth Circuit Court of Appeals.
John is admitted to practice before all courts of the State of Colorado, United States District Court of Colorado, and the United States Bankruptcy Court of the District of Colorado, the United States Tenth Circuit Court of Appeals, and the United States Tax Court.
In 2018, John received the prestigious Martindale Hubbell AV Preeminent Rating, from his peers representing the highest rating in both legal ability and ethical standards given by this group.
In addition to his work as both a legal counselor, John is very active in numerous community organizations and has been blessed with his wife and four wonderful children. His hobbies include nutrition, fitness, sports, and outdoor activities.
"John gave me an honest assessment of my case and let me decide how to proceed. He kept me informed at all times and was respectful of my decisions based upon his advice. I have known and worked with many..."
Jeanette M.
---
"John was fantastic! I could not have asked for someone more caring about me and my case. I always felt like he was fighting for me and finding the best answers. He kept me informed when there was new related information..."
Charissa P.
---
"John was incredibly helpful. If he was not immediately available he returned my calls promptly. He made me feel like I was his only client. He was a bright spot during some dark circumstances..."
Jerry S.
(Read More)

22 Reviews
"I have known John for 25 years. I think he is an excellent attorney who really endeavors to keep current on the law and who really enjoys the practice of law."
Commercial Litigation Attorney
---
"John is excellent AND has outstanding integrity. I have known him for 25 plus years and we rented office space for a time from the same landlord, so I watched him on a daily basis. He would be most deserving of an AV rating."
Civil Litigation Attorney
(Read More)

2 Endorsements