Firm Overview
---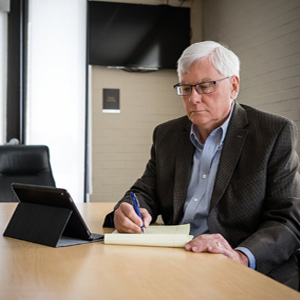 Dougherty Law Firm, LLC is a civil litigation firm providing comprehensive legal services to both businesses and individuals including: foreclosures, construction accidents, mechanic's liens, consumer law, real estate, fraud, annuities, automobile insurance claims, bad faith, commercial insurance, health insurance, life insurance, property insurance.
The firm serves the greater Denver and Boulder areas. With over 30 years of practical experience in a wide range of legal matters and can help you navigate today's challenging legal problems.
When litigation is necessary, John Dougherty brings a longstanding commitment to efficient and effective client representation that promotes justice. In the past several years, he obtained summary judgment order from U.S. District Bankruptcy Court denying bankruptcy discharge of debt to judgment debtor, owing nearly $250,000 to his clients.

Call Now For A Free Strategy Session
(303) 870-8492